Today I went to the zoo. I set off about 10:30 and walked to the railway station at Brookwood, caught the train to Waterloo and the Underground to Camden Town and walked the 25 minutes to the zoo. It cost me $80 in total for fares and entry fees and it was pretty mediocre.
The only thing I saw that I had not seen before was a Okapis, which is apparently a member of the giraffe family from Africa. It looks like a cross between a giraffe and a zebra to me.
What do you think?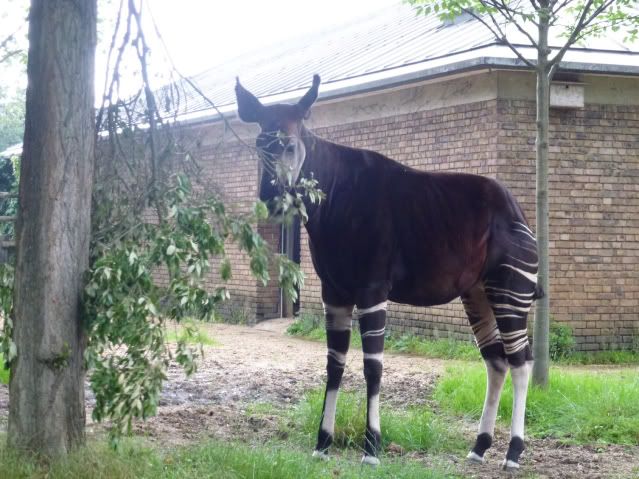 There were some cute penguins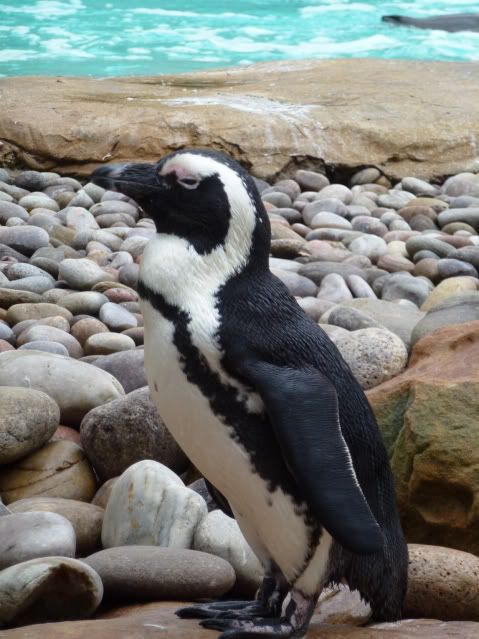 And some giraffes
They are in the process of setting up a new enclosure for tigers. They had an aquarium section and all of the normal zoo animals.
I walked around there until 3pm then headed back to Bisley via the same route.
There were a couple of showers throughout the day but nothing too bad. It is raining quite heavily now though.
Tomorrow we are going to pack our bags, clean the van up and go and spent the night in a motel next to Heathrow. We hand the van back between 8 and 9am on Monday morning and then catch the shuttle to the airport and head to Zurich on the 12:10pm flight.
I am desperately hoping the weather in Switzerland will be better than this. I need to see some sun.
The conditions here at the Bisley Rifle Range camping area are pretty bad. The roads and parking areas are so boggy that you can barely walk without slipping over. We actually got the van bogged when we came back from taking the hire car back yesterday and had to be pulled out by a four wheel drive belonging to one of the men who work at one of the clubs here.
The showers and toilet block have not been cleaned in the 27 days we have been around here. I will be glad to leave to be quite honest.
Having had my whinge I have enjoyed all the places I have been and the things I have seen.
We had the good news that Anne will be re-joining us on Wednesday in Zurich. It will be good to see her.
Thanks for dropping by
Till next time
Cheers
Julie