The last three photos. This has been quite a marathon. Sorry about the mess in the first post last night but I seem to have it working of a sort this morning.
A little island in the middle of the Lake of Geneve
The Broken Chair which is a monument in front of the United Nations area. It was donated by Handicapped International to protest against land mines and cluster bombs. It stands about 15 meters high. Unfortunately I did not get the photo on a very good angle as you cannot see the broken leg.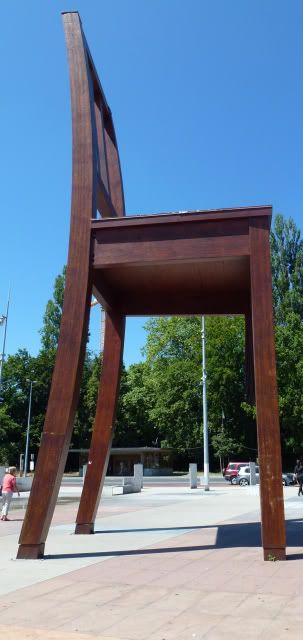 This last photo is of me in front of the United Nations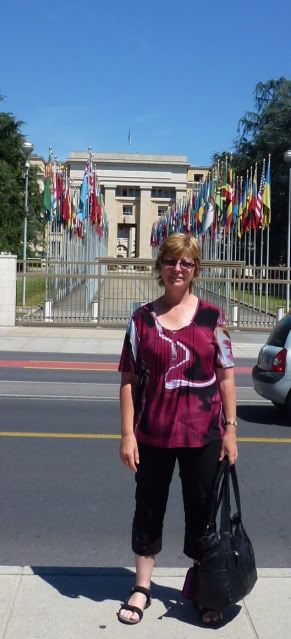 Well that's it for today.
It is Switzerland's national day today and each town has their own celebrations so we are going down to check it out a bit later.
Thanks for dropping by
Sorry about the multiple posts but it seems to be the only way I could get all the photos posted.
Till next time
Cheers
Julie