It is Friday today and I have been trying to do a blog post for 3 days now. I must admit it has just about driven me to distraction.
I have prepared some great photos to share with you but the normal procedure does not want to work so it appears I can only show one photo per post.
This photo is of our first afternoon in Siemens Riep (Cambodia) We found a nice friendly pub and had a couple of nice cold beers.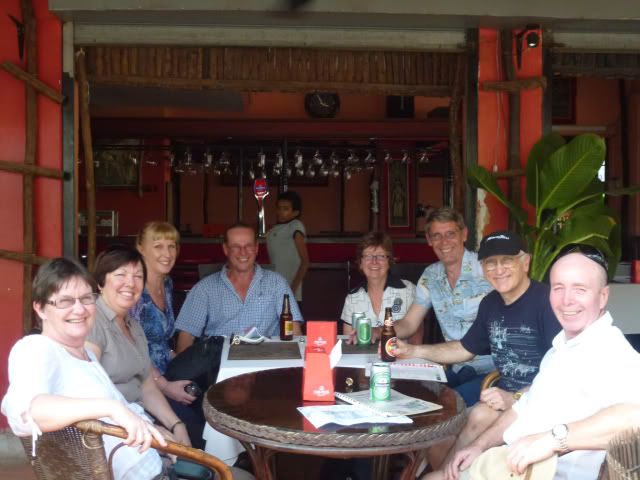 We left Adelaide on Tuesday and flew to Kuala Lumpur. We walked from the airport to our hotel, a whole 500 meters. Even though the hotel was close to the airport we did not hear one plane coming or going. This is a photo of the hotel lobby. Very swish.
Next morning we had breakfast by the pool