Another day in the UK. Today we went to Stonehenge. The Druids were having their Summer Solstice celebrations there today. There were people everywhere but it was good to see. It started to rain while I was walking around the rocks but it was very good to see this icon.
Then we went on to Bath.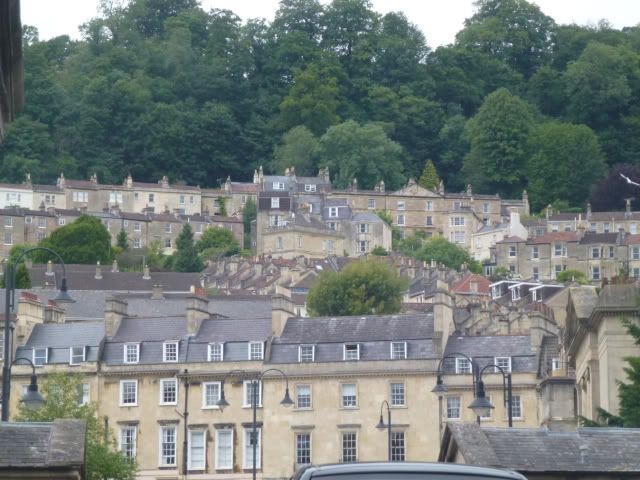 On the way home we called in at Marborough. The shops were still open so we had a half hour walk through the main street.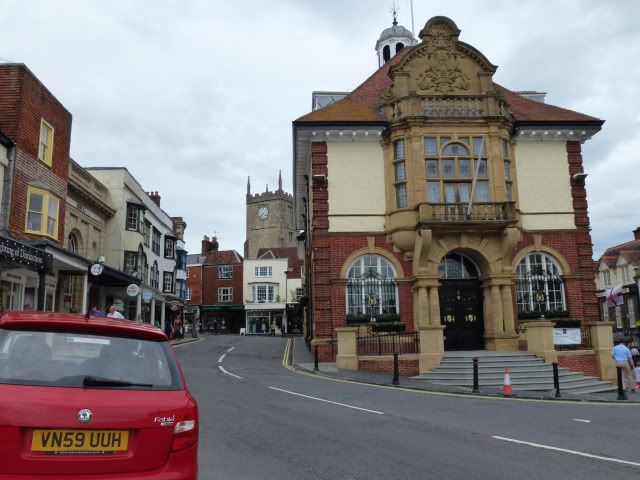 This photo is of a building that was just down the road from where we stopped for lunch...very interesting. Straw roofed buildings are always good to see, very neat.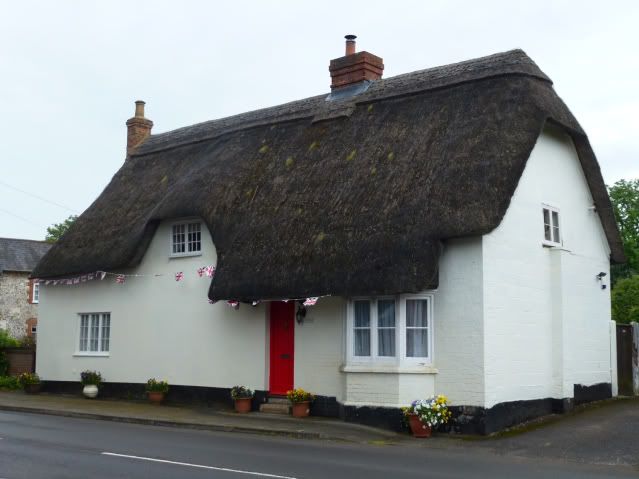 It has been a very long day of driving. We have done 214 miles on narrow winding roads and we are all warn out. None of us really felt like having any tea so we have just had some nibbly things and called it tea. Will's guns got held up in Singapore and did not arrive when expected but they arrived late today and will be available for pickup at 8:30am tomorrow from the armoury so they will be having shooting practice tomorrow. Anne and I have decided to head towards Brighton in the morning and see how far we get. Today was our wedding anniversary and I spent some time on Skype with Ray. It was good to see him. Thanks for dropping by Till tomorrow Cheers Julie