Another great day of sightseeing today. We headed off at about 9:30am for Santa Maria which is the most easterly point of Switzerland.
The weather was very good although it did get a bit overcast later in the day and a light shower fell.
A sample of some of the scenery I saw today:-
A view of the village we stopped in to have lunch
We booked into a hotel called Hotel Liun in Mustair, which is about 5km further on past Santa Maria and about 2km from the Italian/Swiss boarder.
This is a picture of my room.
And my ensuite
The cost is 95 Swiss francs which is about 1:1 for Australian dollars at the moment, so not badly priced.
After we booked in we went for a bit of a walk around and came across a convent that is open to the public. It is a museum really. This is a photo of the paintings on the alter of the chapel.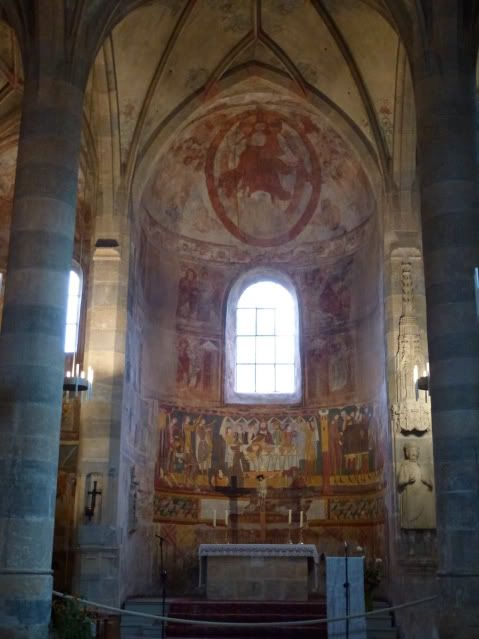 Very quaint.
It is time to go down for dinner now
So till tomorrow
Thanks for dropping by
Cheers
Julie