I have been absent for the last couple of days as there has not been much to tell you about.
We had lunch with Will's brother and his wife on Sunday and then dinner with Heiny and Madelaine (Anne and Will's friends) last night. It is very pleasant and they go out of their way to make me feel very welcome but this generation of Swiss do not speak much English and I can not keep up with the conversations. I must admit they speak more English than I speak Swiss so perhaps I should make more of a effort when I visit here to try to learn the basics of their language at least. I rest too much on having Anne and Will to do all my talking for me.
Today we had a great day.
We drove to Walansee and had lunch in a fantastic restaurant over looking the lake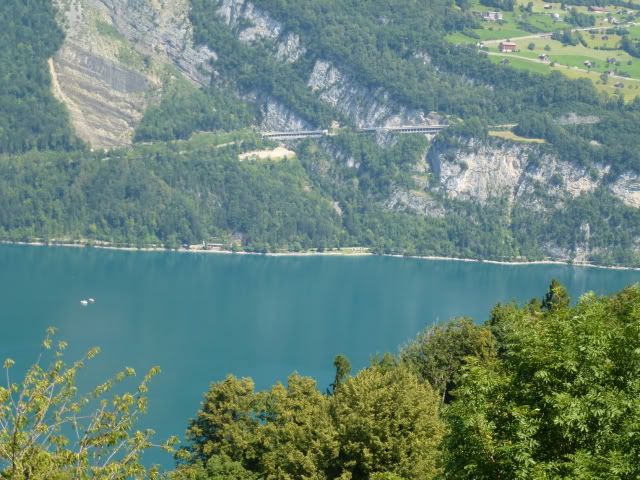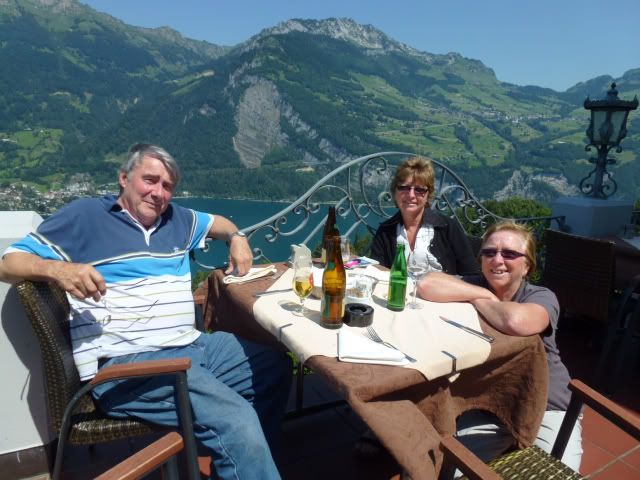 When we had finished lunch we drove on to Klontralersee, which is another lake a bit further on. The scenery was fantastic. The mountains, the water and the green of the trees and pastures was fantastic. There was even still a bit of snow on the mountains and cows with cowbells at both places.
The water is crystal clear and about 20 degrees. Should have had my bathers with me.
The weather has been perfect today. I think I am even getting a bit of a tan.
When we got home I cooked some carbonara for tea and now we are all doing our own thing.
Anne is still not well.
Tomorrow I am going to suggest she stay at home and rest. She has certainly had a hard time of it over the last three weeks. I feel very sorry for her.
I can't believe the weather since we have been here and I hear it is going to continue for at least the next few days. I am going to make the most of it while it is here.
That's it for today
Thanks for dropping by
Don't forget to send me an email from time to time
Cheers
Julie