I am having trouble once again with Blogger so I am going to cut this post short. This is the second half of today's post, so check out the post below this one for the full days photos.
These photos are of the town hall where we had lunch ( can't remember the name of the small town)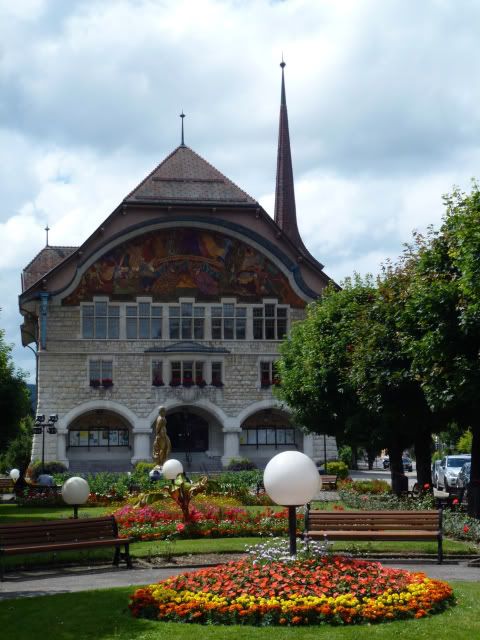 A nice view on the way here
A photo from the Neuchatel Clock Museum we visited today
That is it for today. I am going to quit while I can. Unfortunately they have decided to bring out the bongo drums in the beer garden, just under my window. It is 11pm now and I am hoping they will soon go home. Don't like my chances really.
Till tomorrow
Don't forget to send me an email
Thanks for dropping by
Cheers
Julie