It is Friday night at 10:15pm and I am in my room in a hotel between Neuchatel and Biel.
It has been a busy day, we left Oberwenigan this morning, where we are staying with Anne and Will's friends, and drove to Le locle. The scenery was once again beautiful as was the weather
This is the view I had my breakfast by (Heiny and Madelain's back yard)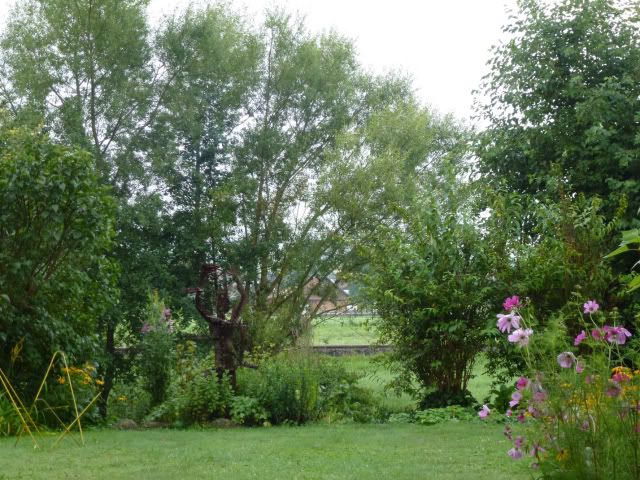 Some of the scenery along the way. Unfortunately I have yet to find a camera that can do scenery justice. It just never looks as good in a photo as it does in real life. If you have a camera that is good with scenic photos please let me know.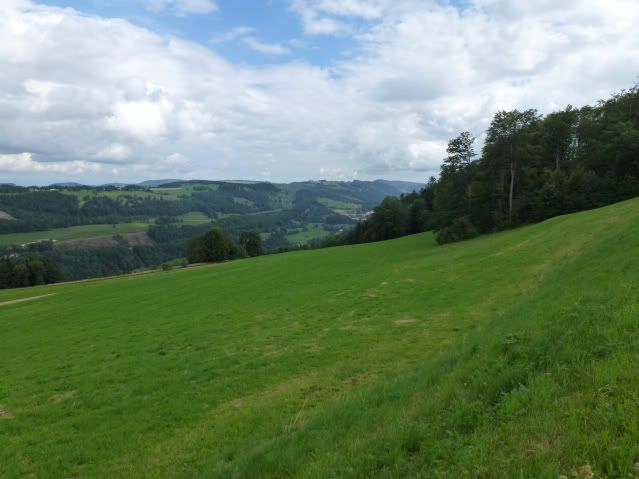 We went to the clock museum at Le Locle. This is at the entrance to the museum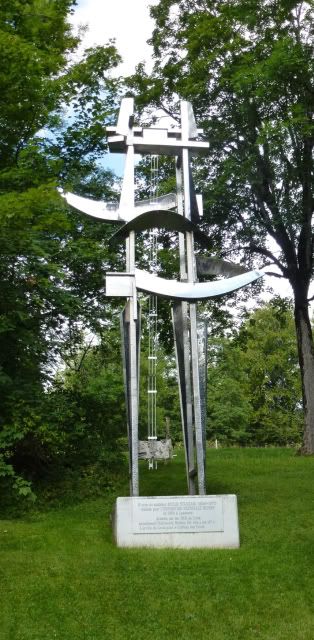 A couple of photos from inside the museum. Not too sure if they allowed photos in here but got these two anyway