Today is Wednesday the 8th August and Anne and I went to Bern on the train for the day.
We left home just after 8am when Will drove us to the local railway station. We caught the train to Zurich and then to Bern. The trip took us about two hours as we arrived in Bern just after 10am. We checked in at the tourist information centre and got a map for the 5km walk around the old town and off we went.
We saw the clock tower
The bears of Bern. One of these bears really put on a show for us, swimming, scratching himself with a stick, eating apples that were floating in the water. And then there were these two just lazing about.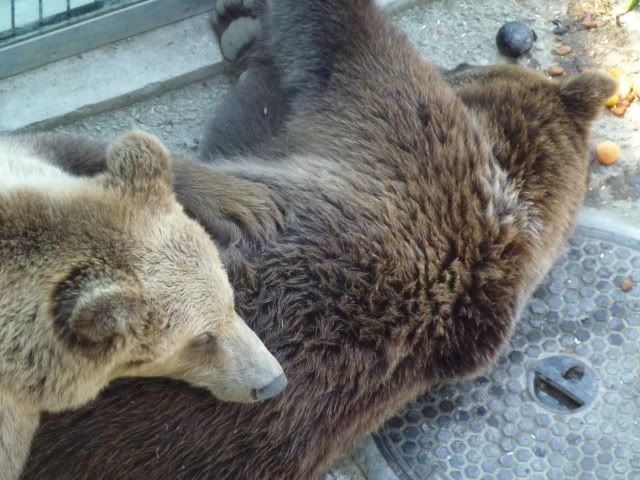 This is the view of the bridge and the river looking back towards the old town
This is St Peters and St Paul's church in the old town
It is being restored at the moment as are a lot of buildings in Switzerland. It is law that these old buildings have to be maintained on a regular basis to keep them in a good clean condition.
This last photo is the view looking down on the rooves of some of the buildings in the old town and the river. We were standing in a beautiful shaded garden in the middle of Bern to take this photo
As you can see I am still having trouble with blogger. The pictures are a lot smaller than I would like but if you want to have a closer look at any of the photos just click on them and they will appear in a bigger screen.
It is not long now until I head home. Only 2 more sleeps and then I will have